The Ulcers are Back, And It's Terrible
Three weeks ago, Bast under saddle was amazing. He was growing in suppleness and submission each day. We were schooling some second level, trying to finesse first, and pulling a 67% at Training. Two weeks ago, he snuggled up to me while I sat on the pasture fence, falling asleep with his head in my lap. Then he went out and bravely led on a new gallop track and schooled his first water complex.
This week? He turned into a rage monster under saddle and hid from me in the field.
F this. F you. And F the world. -- Bast, apparently
Yep, just like that my lovely young horse reverted to his bolting and spooky ulcer-ridden alter ego.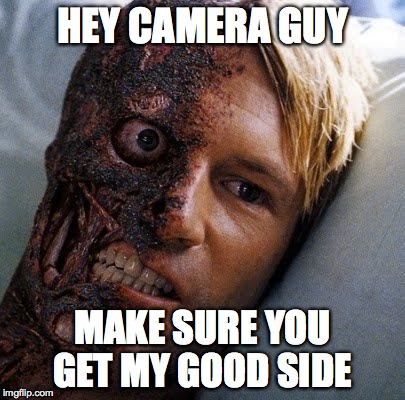 On the plus side, I immediately know how to fix this issue. I ran to Tractor Supply immediately and bought several tubes of Ulcergard, texting the barn to continue his dosing until further notice. Ulcers are a PITA, but Bast does respond very favorably to 1/4 tube of the good stuff.
On the negative side, Bast's behavior recessed so badly we nearly bolted into another rider in the ring and completely embarrassed ourselves in the middle of a big clinic. I love riding a horse who looks lovely going to the right but absolutely can not turn left or canter without losing it. Oh wait, no I don't. No one does.
THIS IS MY ANGRY FACE.
Overall the constant forward and back we have with ulcers and training is frustrating. While I know this setback will be brief, I can't help but wish I had a better long term management set up. I have a call in to my vet to get the little guy put on Sucralfate for a bit, just in case what we are seeing can be healed more completely.
EVERYTHING HURTS AND I'M DYING.
Fingers crossed this treatment gets my happy go lucky young horse back on my side. It's really fun to work on moving up our training, but not when he feels badly and spends all his mental power thinking of ways to escape both myself and pressure. He's come a long way from his blind bolting, but it's still not fun to ride when he tries to exit stage left.
I'm so frustrated, but it does help to have a plan in place to treat and consult. I can't wait to see what else my vet has to say when we chat. Hopefully we can come up with a good maintenance plan going forward.
I just want my sweet young horse back.